Walk in Salon in Richmond, Katy and Fulshear
Beauty Salon
Pure1 always try to accomodate you onece you are at our salon through walk in.  Though we appreciate advance call to  avoid long waiting time. As you walk into the salon, you are greeted by the friendly and welcoming staff.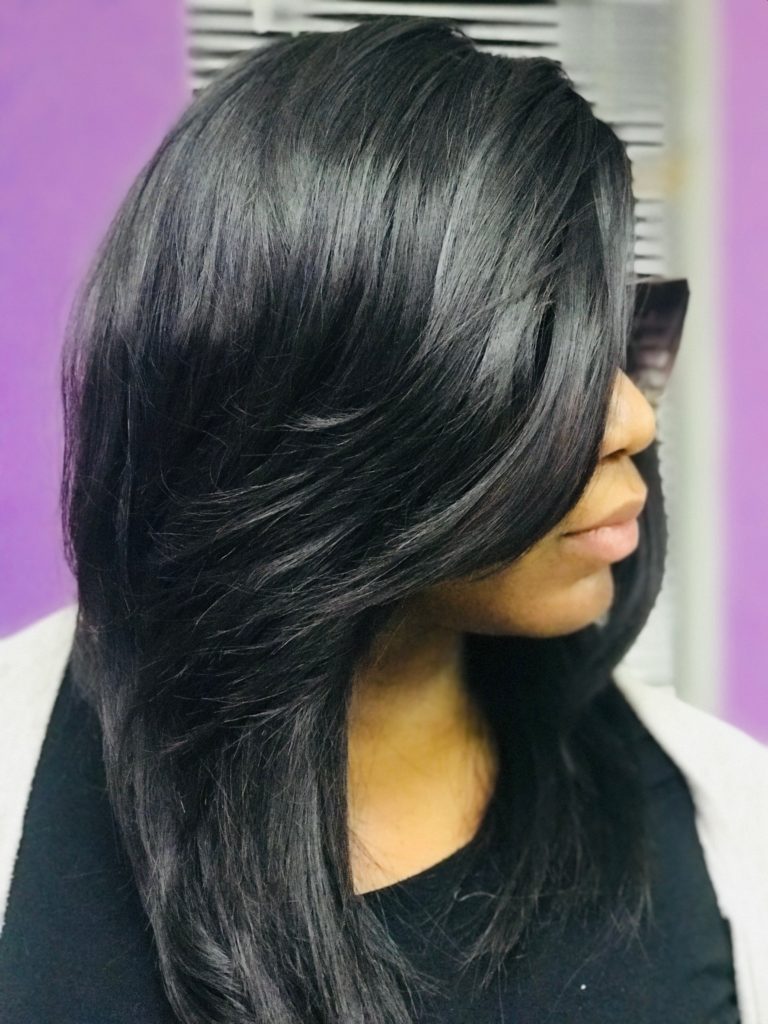 What You Need to Do At Our Walk in Salon
You take a seat in the waiting area, surrounded by magazines and brochures showcasing the latest hair trends and styles. The stylists are busy at work, creating beautiful hairstyles for their clients. You can hear the sound of scissors and blow dryers as the stylists work their magic. We are welknown as black hair salon in Richmond and Fulshear.
After a short wait, your stylist greets you and escorts you to your styling station. They listen attentively to your hair goals and preferences, asking questions about your hair type, face shape, and lifestyle. Together, you come up with the perfect style that will enhance your natural beauty and suit your needs.
Your stylist begins the styling process, starting with a shampoo and conditioner to clean and nourish your hair. They then move on to cutting, styling, and coloring, using the latest techniques and products to create the perfect look.
As you sit back and relax, you watch in the mirror as your stylist transforms your hair into a beautiful and stylish masterpiece. The final result is exactly what you had envisioned, and you leave the salon feeling confident and beautiful.
The walk-in salon experience is a great way to rejuvenate your hair and enhance your natural beauty. With the help of skilled and experienced stylists, you can achieve the perfect look that suits your needs and preferences. Whether you're looking for a new style or just a quick trim, a walk-in salon is the perfect place to get the hair you've always wanted.
When it comes to hair, everyone in the family has their own unique style. From the cute and playful looks of kids to the sophisticated styles of adults, there's a hairstyle to suit every member of the family. In this blog, we'll take a look at some of the latest hair...